Surface brings you The List — an online community and directory for Surface's design-savvy audience to discover top-quality brands and firms endorsed by our editors.
Join the following members and be among the first on The List by Surface. 
Membership Benefits
Members who join during the beta period receive exclusive benefits.
Inclusion on The List for one year
Customizable profile page with representative images of your brand
Direct links to your website and social channels
Written endorsement by a Surface editor on your profile page
The List by Surface Seal of Approval for use as a tool to promote your brand
Once-a-year placement in a multi-page section of the print magazine
Inclusion in robust digital, e-mail, and social campaigns
Special editorial consideration
Invitations to Surface signature events
Value: $12,000
Introductory annual fee for beta members:
$2,500
Exclusivity
Our audience trusts Surface editors to bring them the very best of what's new and what's next. The magazine serves as a compass for today's creative leaders.
Members of The List are vetted by our editorial team before being invited to join. To ensure authenticity, only brands that would be covered by Surface will be invited.
Access
The Surface community comprises those who value design, art, fashion, and creative endeavors that impact the cultural landscape worldwide.
Members who join now are on The List for one year and receive a customizable profile page on the site with direct links to their website and social channels, as well as invites to signature events and special editorial consideration.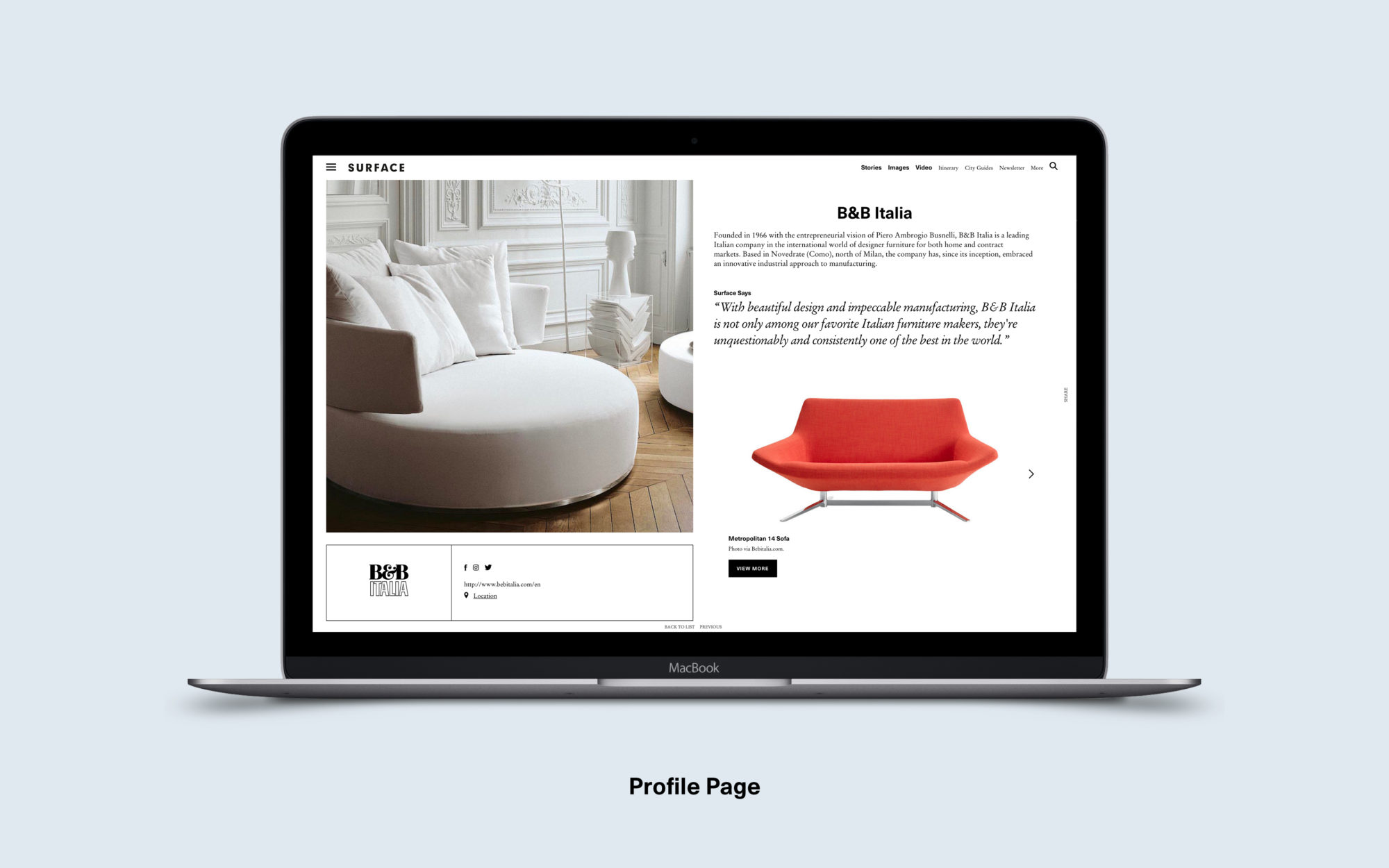 Endorsement
What Surface says matters.
Surface editors are authorities in their respective fields. Each member receives a written endorsement by the editors included on their profile page establishing it as being at the forefront of their industry. 
The List by Surface seal of approval allows members to share this special designation with the world. Emblems for use at your place of business or pop up, digital assets to use on the web, and a complete membership kit will be provided by our community managers once your application is approved.
Members in turn can use these materials as powerful tools to promote their brand.
Exposure
The List creates the opportunity to bring your brand's story to our global audience.
Beta members of The List will be included in a special multi-page section of the print magazine once during the year. Robust digital, e-mail, and social campaigns will establish The List as the authoritative directory for the creative class worldwide.
"A members-only directory of brands that Surface editors have carefully selected, The List is both a stamp-of-approval network and our way of filtering out the noise."
—Spencer Bailey, editorial director of Surface Media and editor-in-chief of Surface magazine