Explore the List
Products/Luggage
Surface Travel Awards | 2018 Winners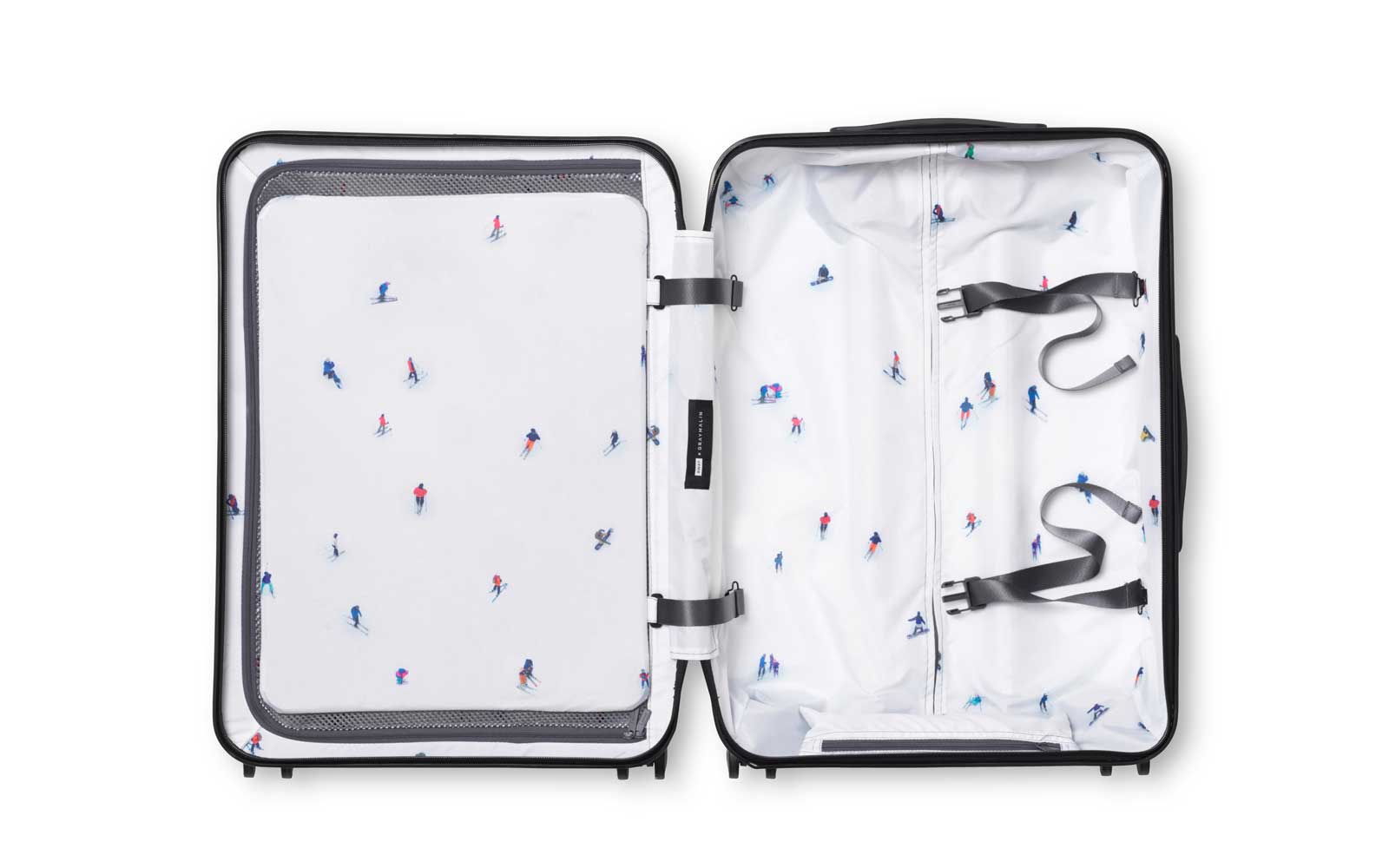 Away x Gray Malin
LUGGAGE (DISRUPTOR)

Away, the forward-thinking luggage brand, disrupted the industry with user-friendly design (lightweight, durable, crammed with convenient features) and a game-changing business model (direct-to-consumer sales, smart collaborations, a lifestyle-centric brand image). But forget all that. This limited-edition line, created with the travel photographer Gray Malin, seduces with wanderlust-inducing looks alone. The exterior is available in coral, sky blue, or white; the interiors are lined with Malin's dreamy overhead images of beach or snow scenes—instantly transporting, even on the dreariest work trip.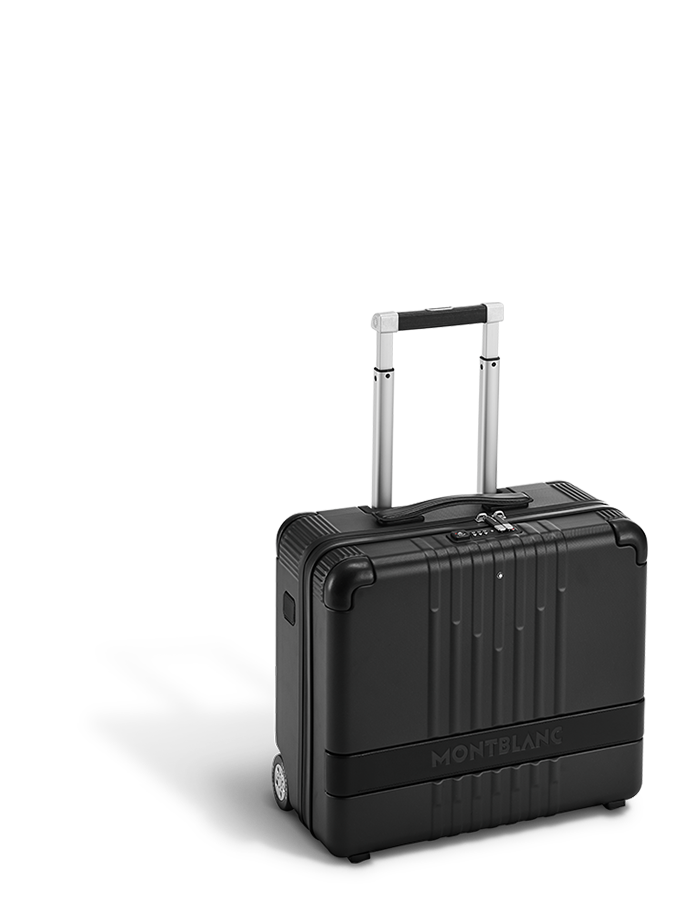 Montblanc #MY4810
LUGGAGE (HIGH-END)

The first comprehensive luggage collection from Montblanc from the brand's deep expertise in materiality, functionality, and design, and speaks to its peripatetic base. "We want our customers to continue to journey, and luggage is a very important part of that journey." says Montblanc CEO, Nicolas Baretzki. "It's really like a lifetime companion." To give the five-piece line of polycarbonate trolleys longevity, Montblanc employed a Japanese ball-bearing system for wheels, German-constructed handles, and leather details from its Florence pelletteria. As for its name, #MY4810 refers to the height of Mont Blanc in meters, and is styled to look like an airline number, further encouraging its users to reach new heights.
DJI Mavic Air
TRAVEL PRODUCT OR GADGET

Despite producing some of the most impressive aerial photography, drones haven't exactly been the most compact travel companions. That was until DJI's Mavic Air hit the market earlier this year. The foldable device (complete with a foldable remote control) is conveniently low profile, but it doesn't skimp on tech. Its 3-axis gimbal camera shoots 12 megapixel HDR stills and captures 4k and slow motion video. What's more, it touts internal storage and an impressive 21 minute flight time, while remaining the brand's most intuitive drone yet. Now, the ability to capture that impressive shot of Mykonos' blue and white coast or the powerful surf in South of Africa is literally right in your pocket.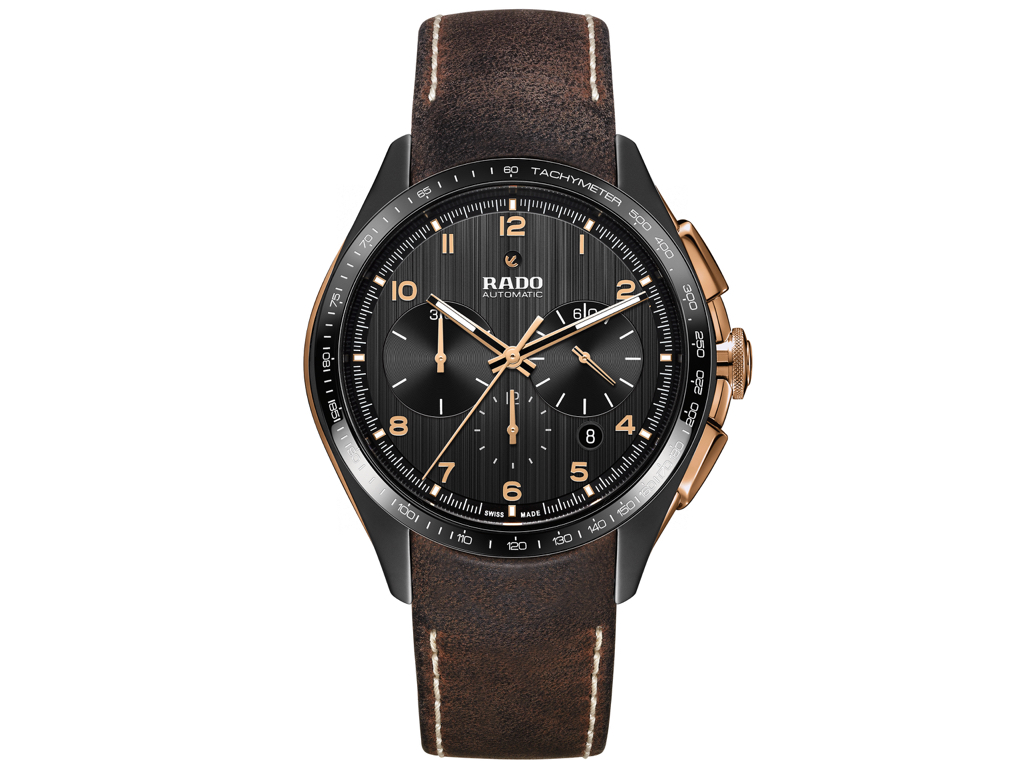 Rado HyperChrome Bronze Chrono Limited Edition
TIMEPIECE

More than a century after the company was founded, Rado remains synonymous with pioneering use of ceramic. The material is handsome, hypoallergenic, lightweight. It's also tough as hell, and that means most Rados won't score and scuff like a comparable steel watch. For those who like a little patina on their wrist, there's the new HyperChrome Bronze Chrono.Limited to 999 pieces, special-edition takes the classic 45mm HyperChrome design and introduces bronze elements—the chrono pushers, side inserts, and crown are all hewn from the stuff. The addition of rose gold hands and indexes emphasize the metallic sheen, creating a neat contrast with the high-tech black ceramic. It'll only get more striking with age, as the bronze continues to wear-in around the rest of the scratch-resistant case. Meaning you'll likely run out of pages in your passport before ever having to give it a tune-up.
Apply for The List
Please submit your application below, and it will be reviewed by our editorial team. Your card will only be charged if you are approved. Learn more about membership tiers here.
1 Year Membership to The List
Learn About The List
Please submit your information below, and it will be reviewed by our editorial team. Learn more about membership tiers here.