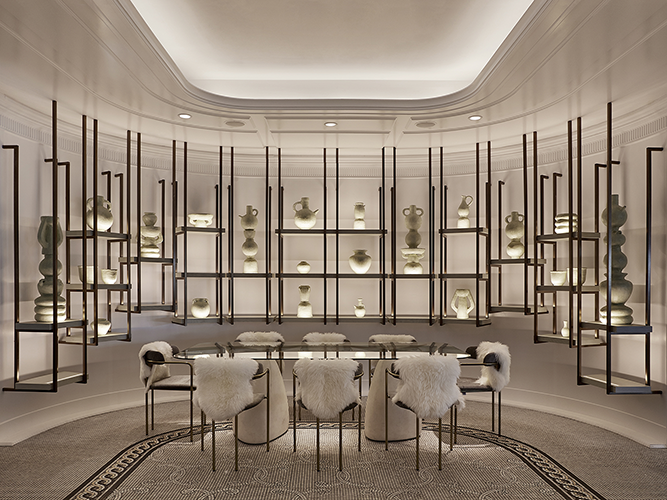 Art and Objects Inc.
Art and Objects Inc. is an art consulting firm and studio based in Toronto, Canada. Under the creative direction of Teresa Aversa, we design, commission, and procure artworks for our interior design and hospitality clients globally. Our years of experience and in-depth knowledge of fabrication methods, the art world, and project management allows our team to produce dynamic art programs and create a variety of artworks and accessories to enhance any environment. For over 10 years we have had the privilege to partner with globally recognized brands, interior designers, architects, and owners to turn our ideas into a reality.
Under the creative direction of Teresa Aversa, Art and Objects is quickly becoming one of the most respected art consultancies in the industry. Her worldly knowledge imbues everything the collective does, from instilling beauty in interior environments with fastidiously procured works to the distinctiveness of its styling and custom fabrications.