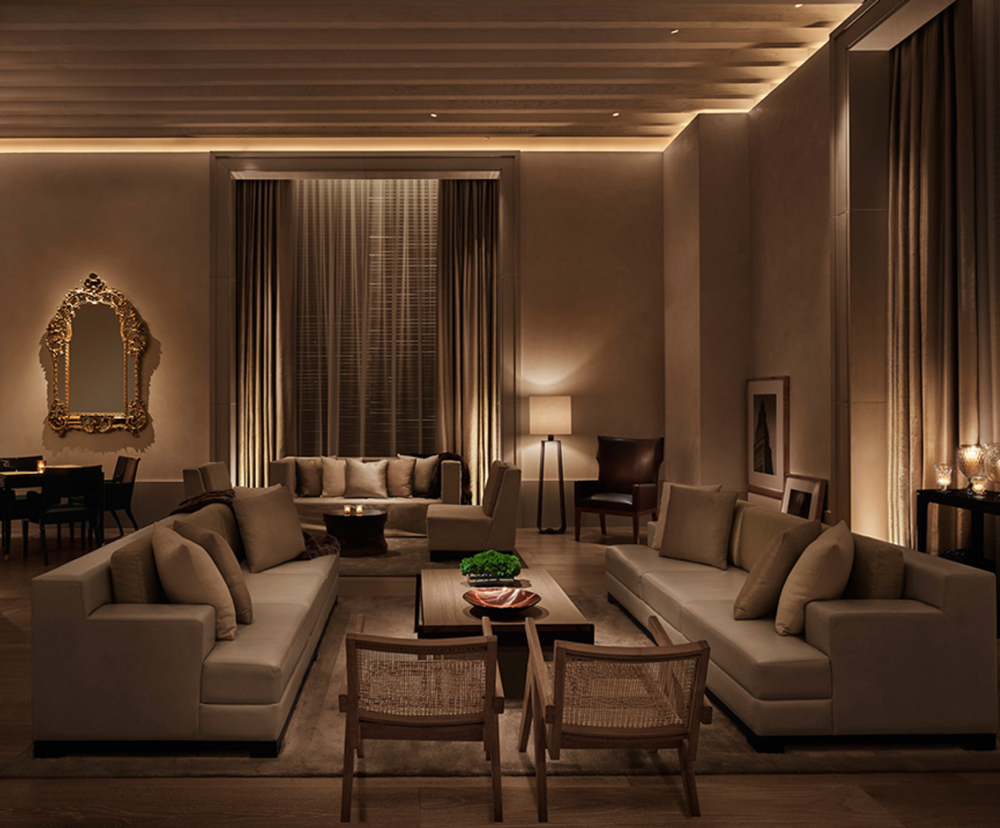 The New York EDITION
The New York outpost of Ian Schrager's EDITION brand blends the integrity and character of a prestigious landmark building with a simple, sophisticated design sensibility. Originally built in 1909 as the headquarters for The Metropolitan Life Insurance Company, the historic 41-story clock tower offers 273 well-appointed rooms and suites featuring oak floors and dark oak wood-paneled foyers that form a private residential entrance, along with views of the Manhattan skyline and Madison Square Park across the street. Acclaimed British chef Jason Atherton makes his U.S. debut at The Clocktower restaurant, composed of three intimate dining rooms adorned in vintage black-and-white photography, a billiards room, and a lively bar.
Surface Says
We'd expect nothing less from the founder of Studio 54, Ian Schrager, who returned to New York with his magnetic EDITION concept having already cultivated buzzworthy scenes in Miami and London.