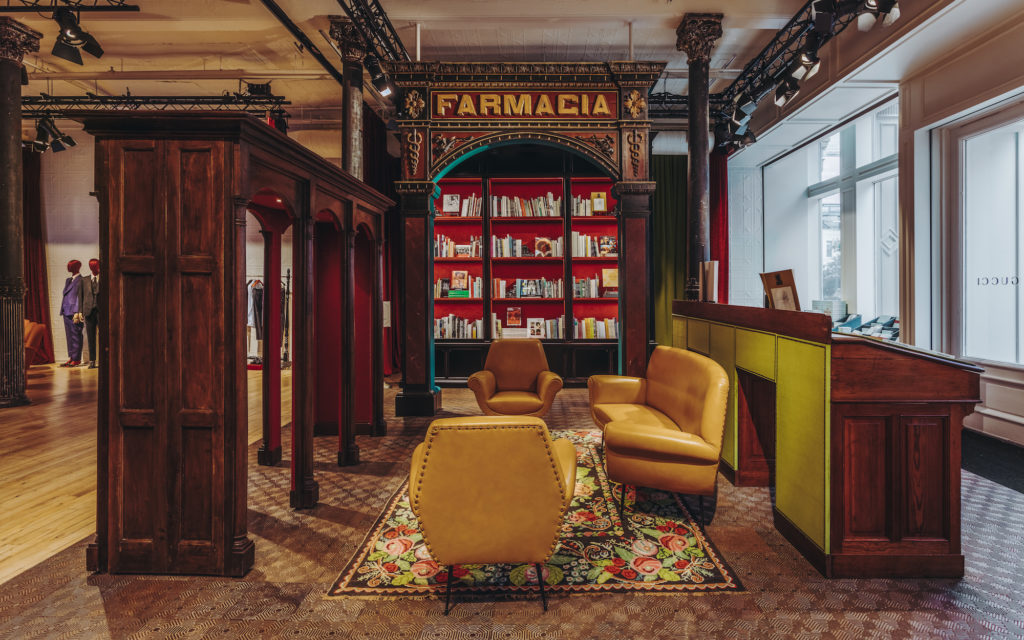 Gucci Wooster Bookstore
Gucci Wooster located in SoHo, New York, at 63 Wooster Street has already become a destination for those seeking the creative and innovative spirit of this district, a spirit that was established during the 1970s and '80s and haunts the neighborhood still. Recalling the fondness of New York's small independent bookstores, the new Gucci Wooster Bookstore is catered to the truly literary souls of today. The bookstore offers delight, intrigue and self-discovery among its carefully-selected titles focusing on avant-garde art and photography.
Surface says
Like a well-told tale, the Gucci brand has a way of transporting its wearers to far off places, from its theatrical fashion shows to its whimsical boutiques. So it only makes sense that the fashion house has transformed part of its Wooster Street location into a storybook setting for its new bookstore. True to form, Gucci has found a perfect collaborator in David Strettell, Dashwood Books founder, who has curated the locations assortment of books.