Fashion
The Met Costume Institute's Spring Exhibition is Simply Heavenly
On what could be considered fashion's holy day, the first Monday in May, the Met Museum's Costume Institute unveiled its spring exhibition, an exploration of the influence of Catholicism on fashion. "Heavenly Bodies: Fashion and the Catholic Imagination" houses an impressive collection of sartorial items from the Vatican, including bejeweled tiaras and lavish chasubles ranging from the 18th to the 21st century gives. The objects give context to the collection of over 150 haute couture and ready-to-wear pieces with religious references. On display are designer ensembles ranging from opulent wedding gowns from houses such as Christian Lacroix and Dior, austere black and white robes and dresses by Thom Browne and Jean Paul Gaultier, and embroidered leather Gianni Versace jackets. Here, a preview of the show, which is on view until Oct. 8.
By Surface May 7, 2018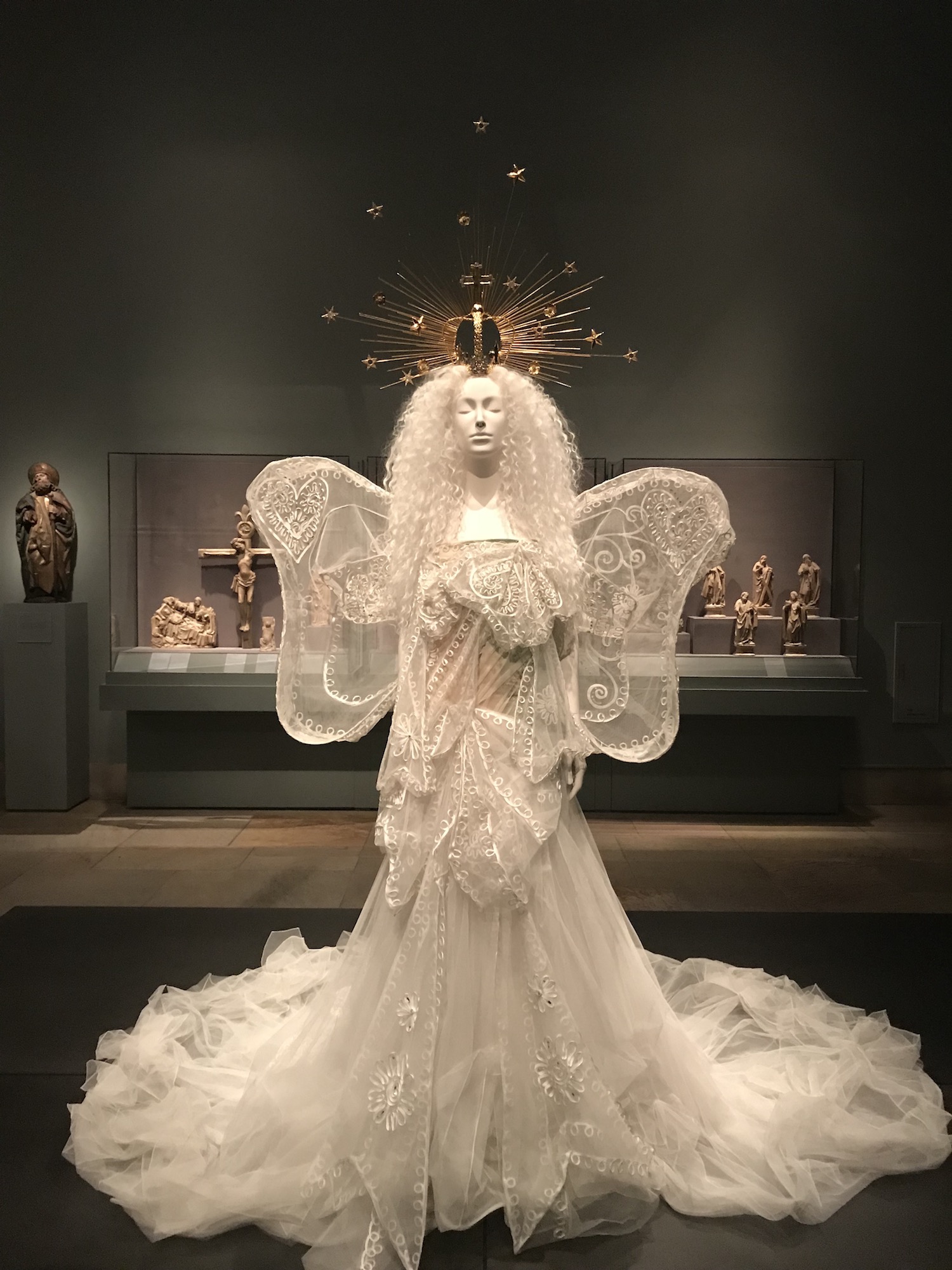 Dior
White silk tulle, embroidered white silk, and metal thread gown designed by John Galliano for Dior's autumn/winter 2005-06 haute couture collection.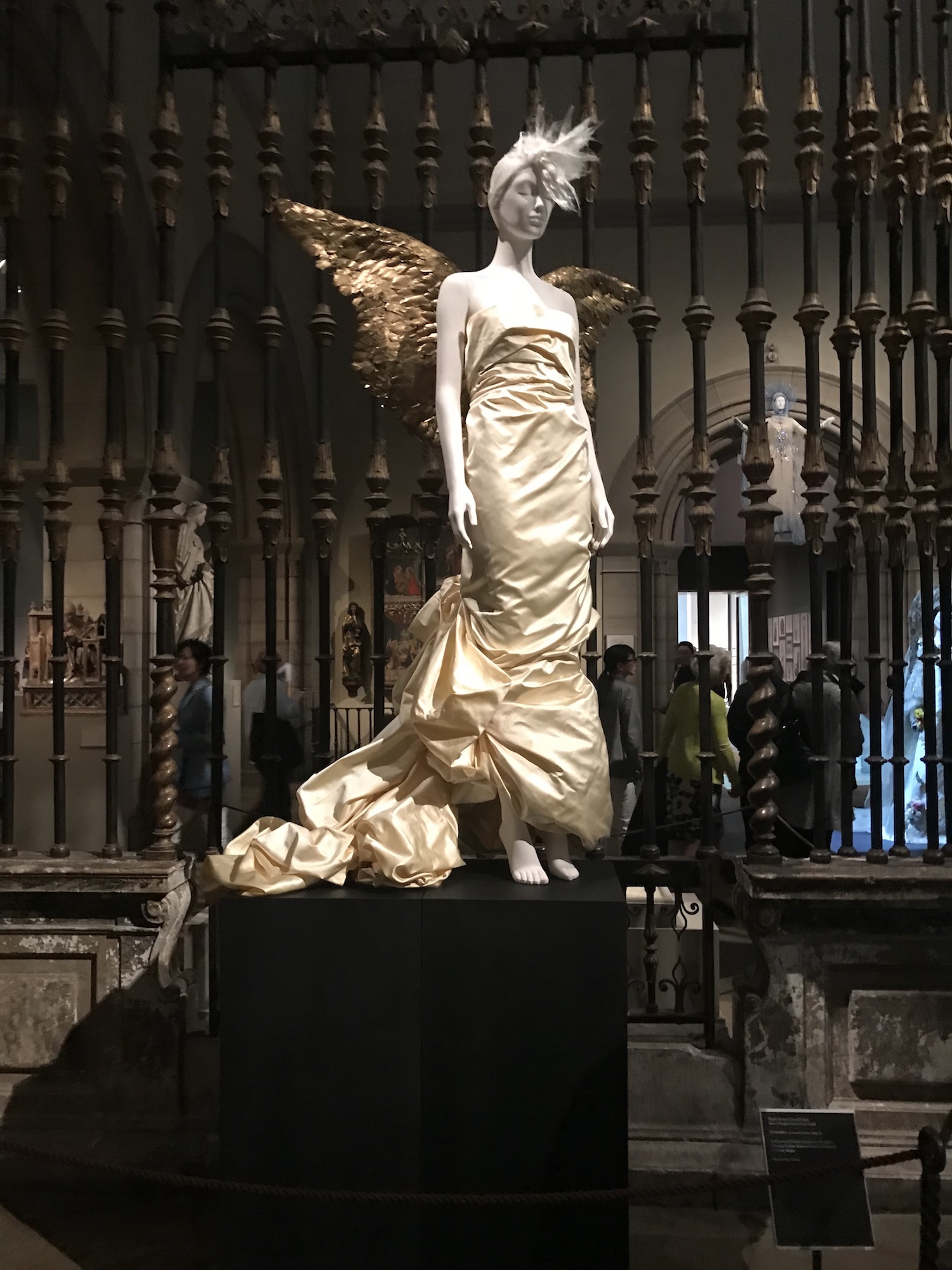 Mugler
Ivory silk taffeta gown with gold-painted feather wings, designed by Thierry Mugler for his autumn/winter 1984-85 collection.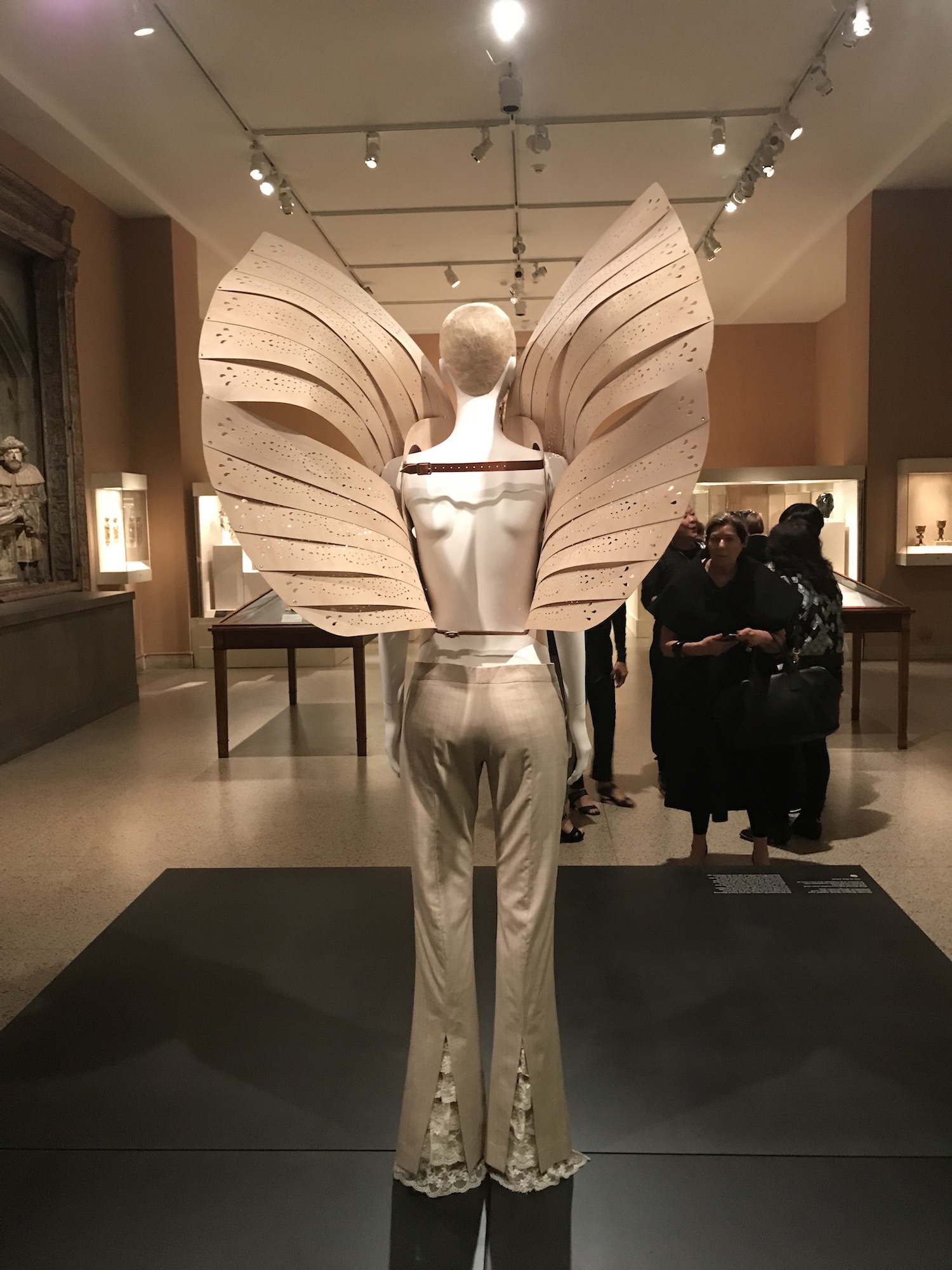 Alexander McQueen
Birch plywood and ivory leather wings, designed by Alexander McQueen for his spring/summer 1999 collection.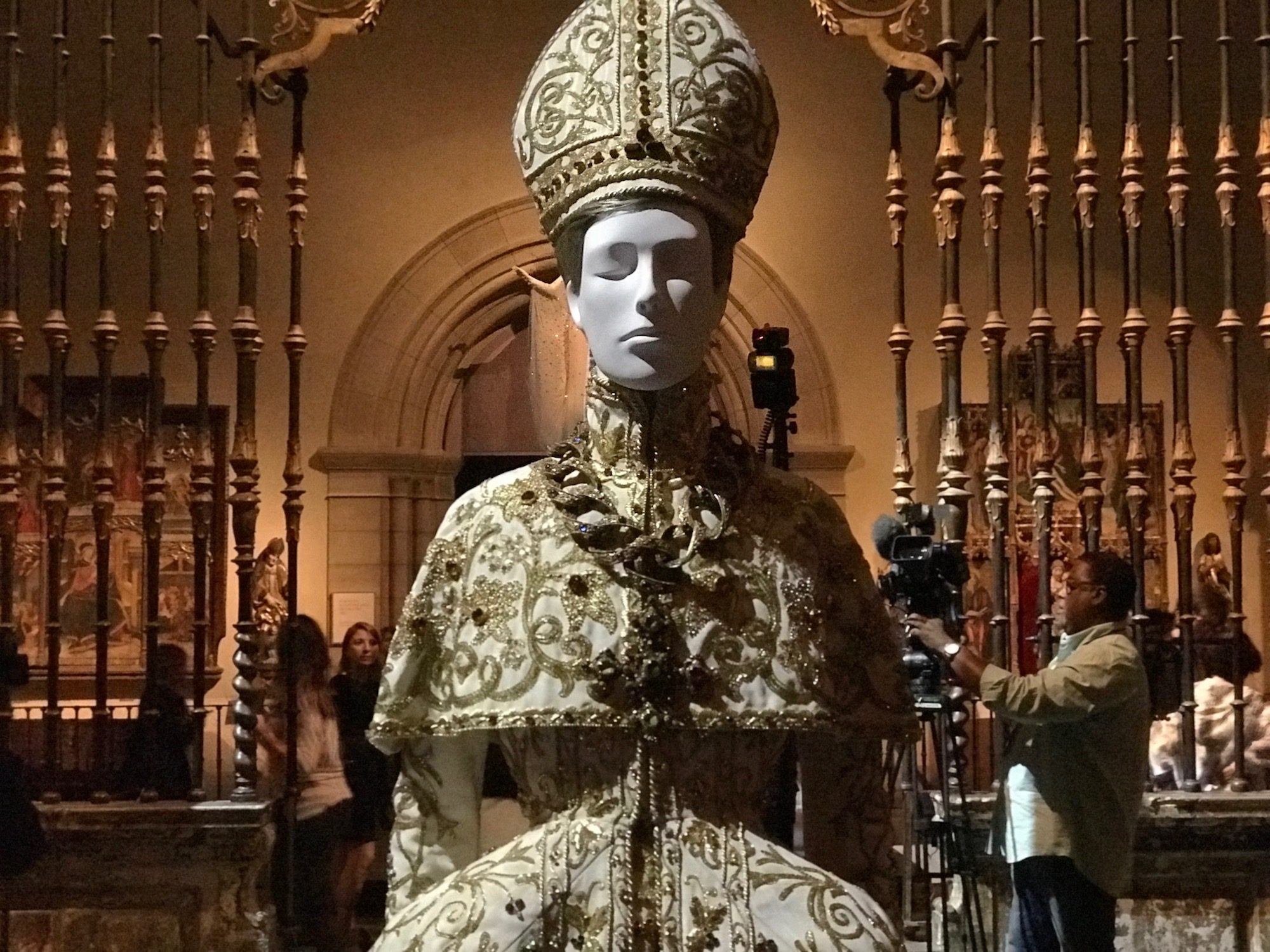 Dior
An evening ensemble, designed by John Galliano for Dior Haute Couture fall/winter 2000.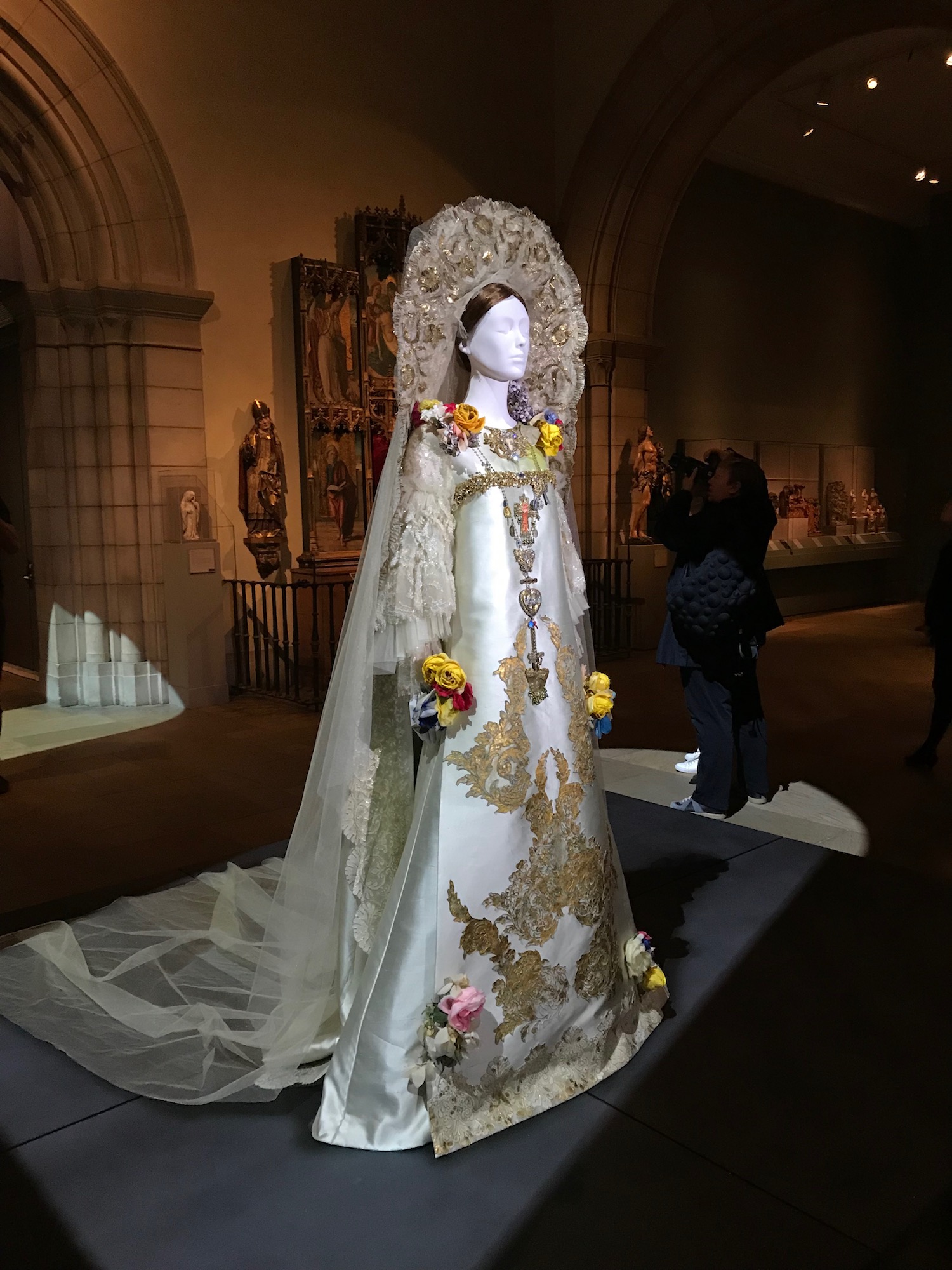 Christian Lacroix
A wedding ensemble from Christian Lacroix's autumn/winter 2009-10 haute couture collection.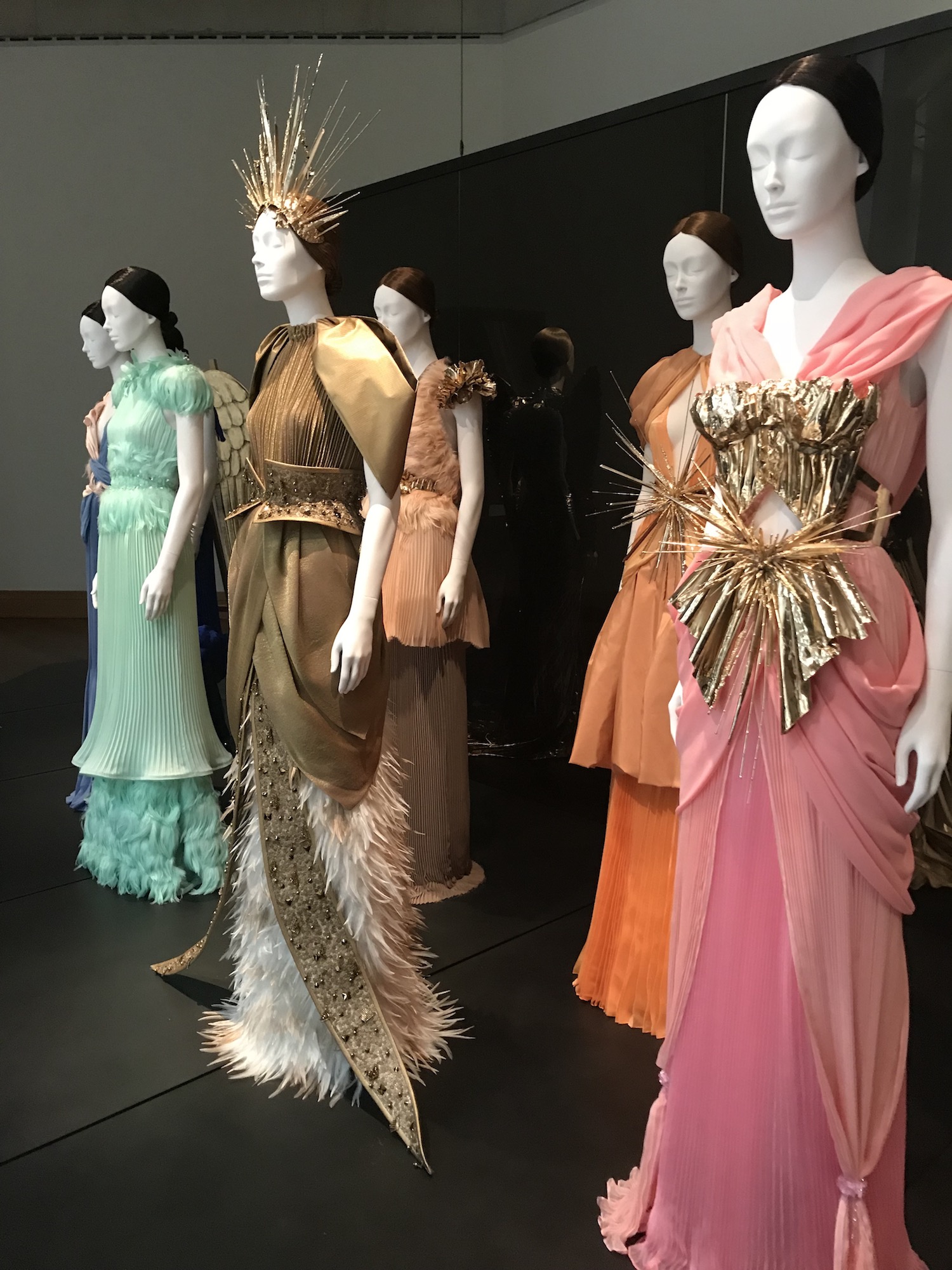 Rodarte
Evening wear designed by Kate and Laura Mulleavy for Rodarte's 2011 collections.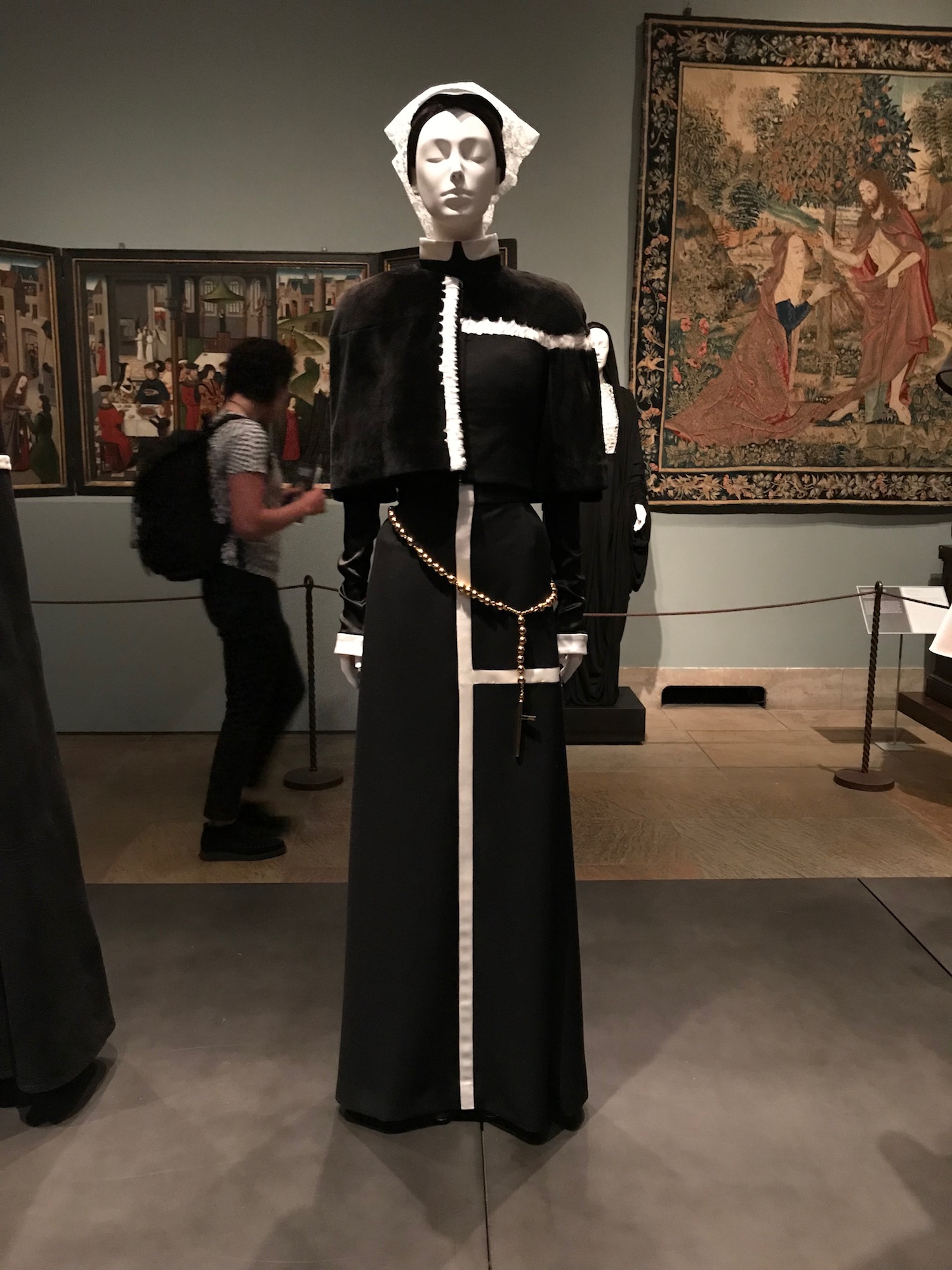 Thom Browne
Black cashmere broadcloth, white cotton piqué, black mink, and white Persian Lamb robe, designed by Thom Browne for his autumn/winter 2011-12 collection.
Yves Saint Laurent
A statuary vestment for the Virgin of El Rocío, designed by Yves Saint Laurent ca. 1985.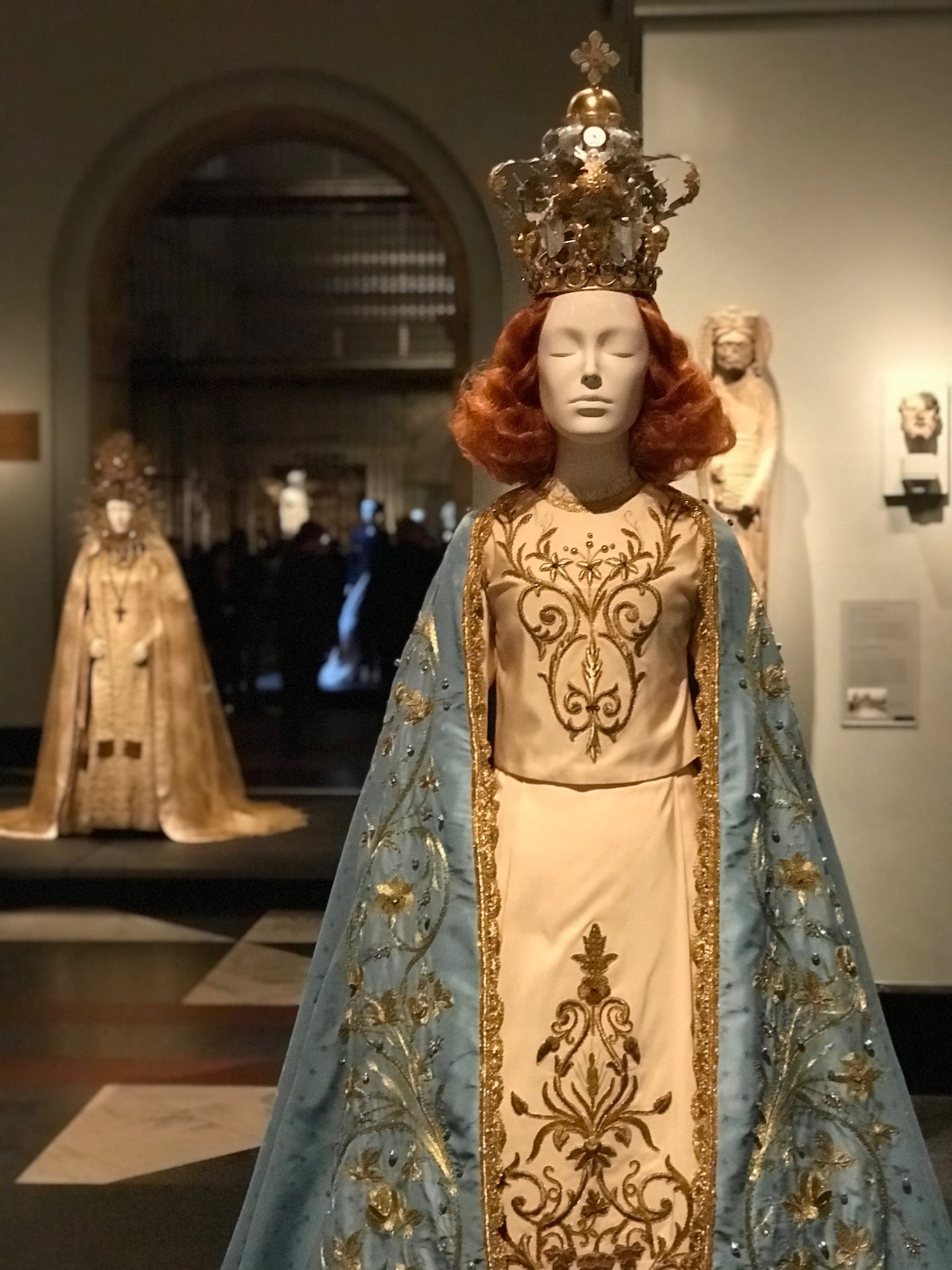 Riccardo Tisci
A statuary vestment for the Madonna Delle Grazie, designed by Riccardo Tisci in 2015 (original design, 1950).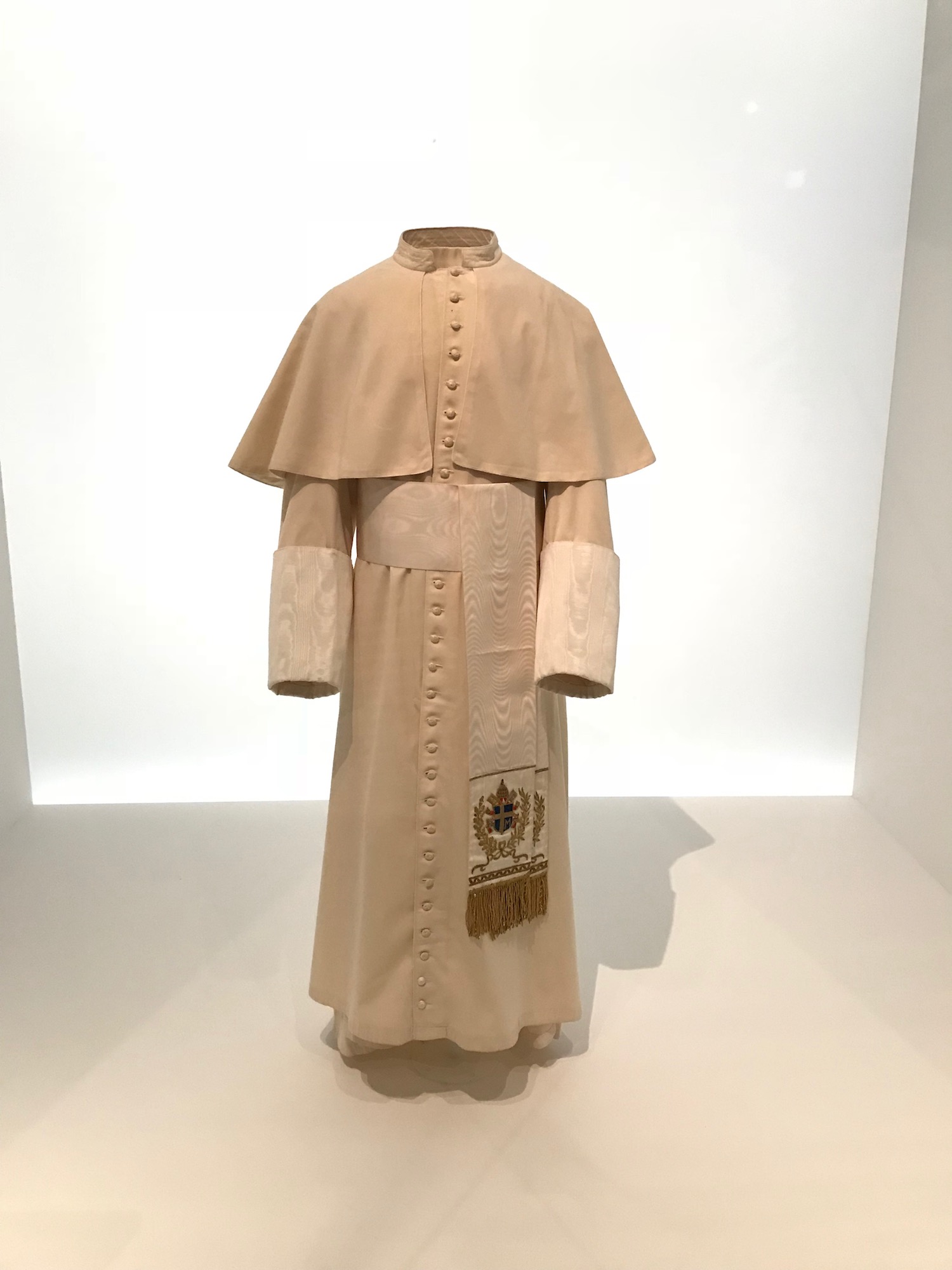 Ensemble of John Paul II
The zimarra of John Paul II, who reigned as Pope from 1978-2005.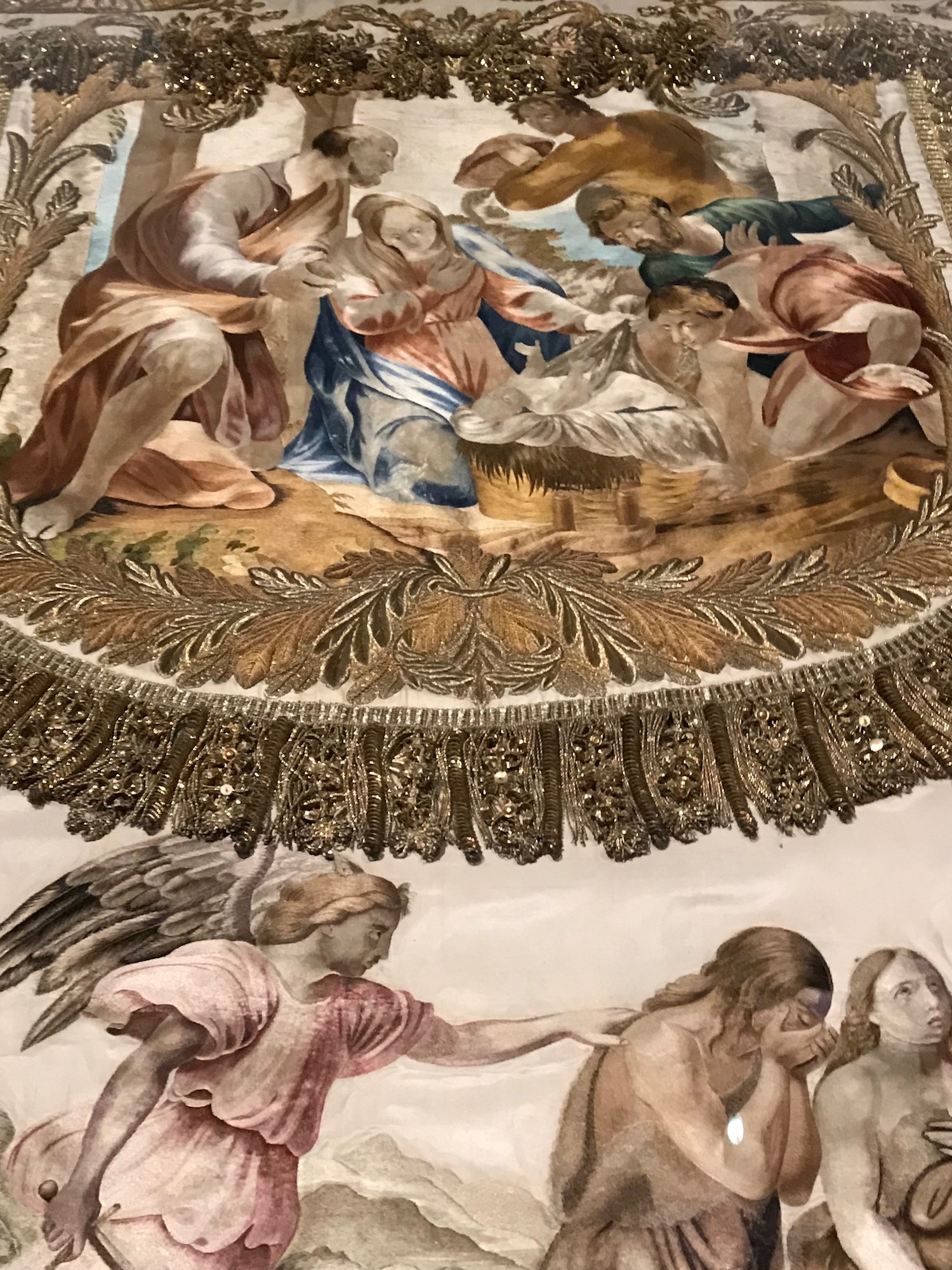 Cope of Pius IX
An intricately embroidered cope depicting the Nativity scene, worn by Pius IX, who reigned as Pope from 1846-78.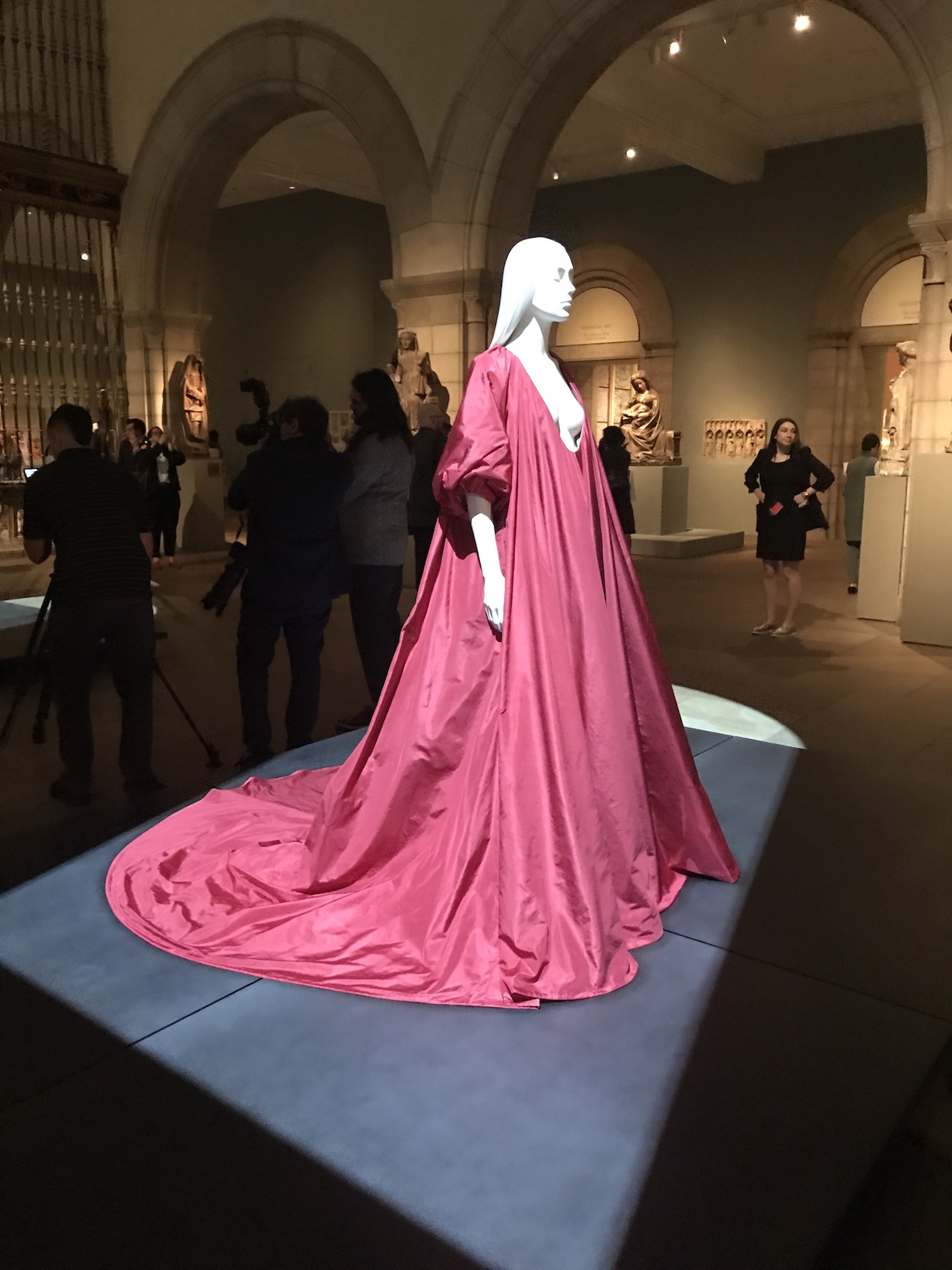 Valentino
Silk taffeta evening dress, designed by Pierpaolo Piccoli for Valentino's autumn/winter 2007-08 haute couture collection.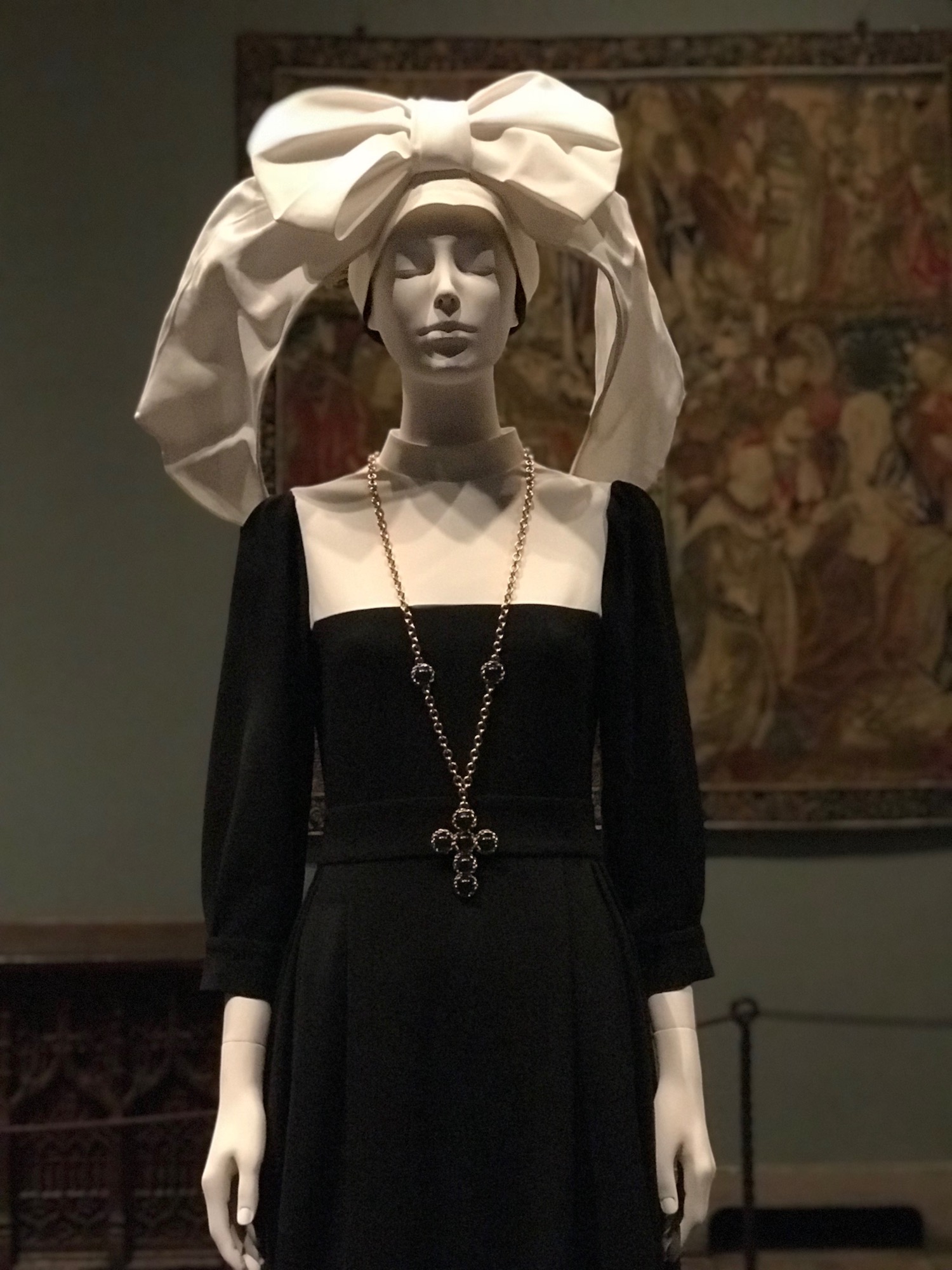 Moschino
Synthetic crepe and white cotton canvas dress, designed by Rossella Jardini for Moschino's spring/summer 2014 collection.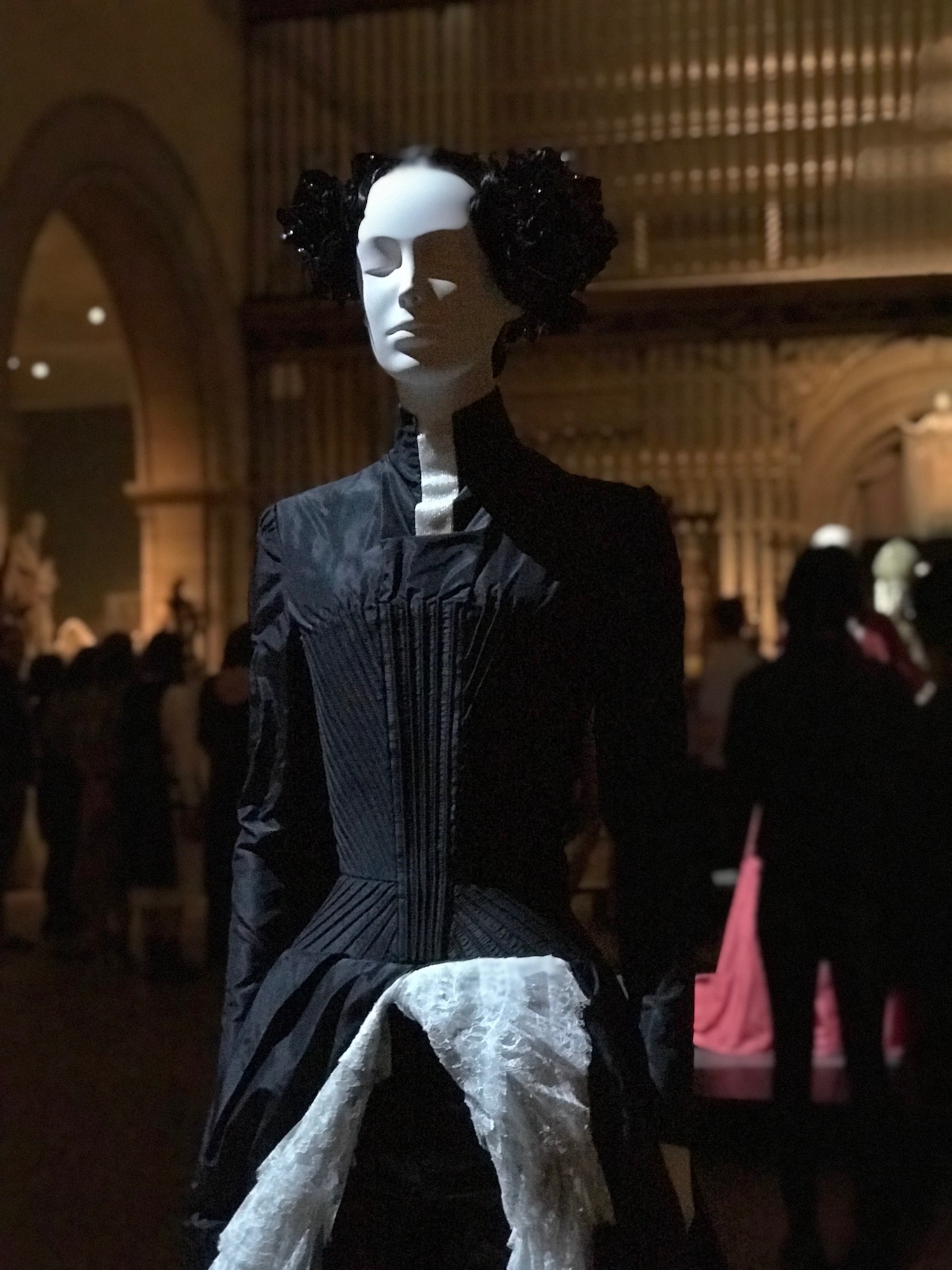 Givenchy
Ensemble designed by Alexander McQueen for Givenchy's spring/summer 1999 haute couture collection.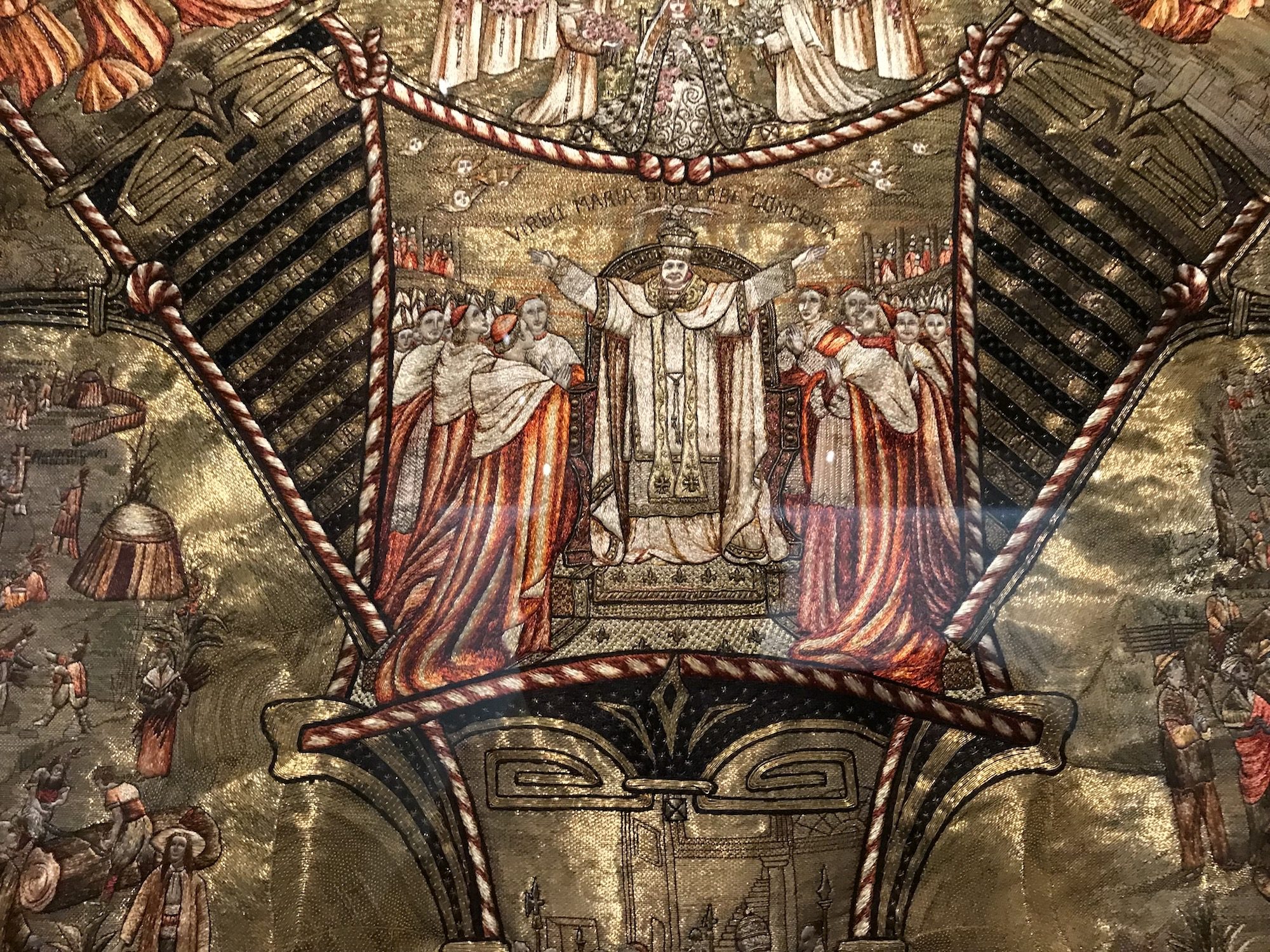 Chasuble of Pius XI
The chasuble of Pius XI, who reigned as Pope from 1922-39, made by the Poor Clare Sisters of the Monastery Saint Clare of the Sacred Heart in 1926.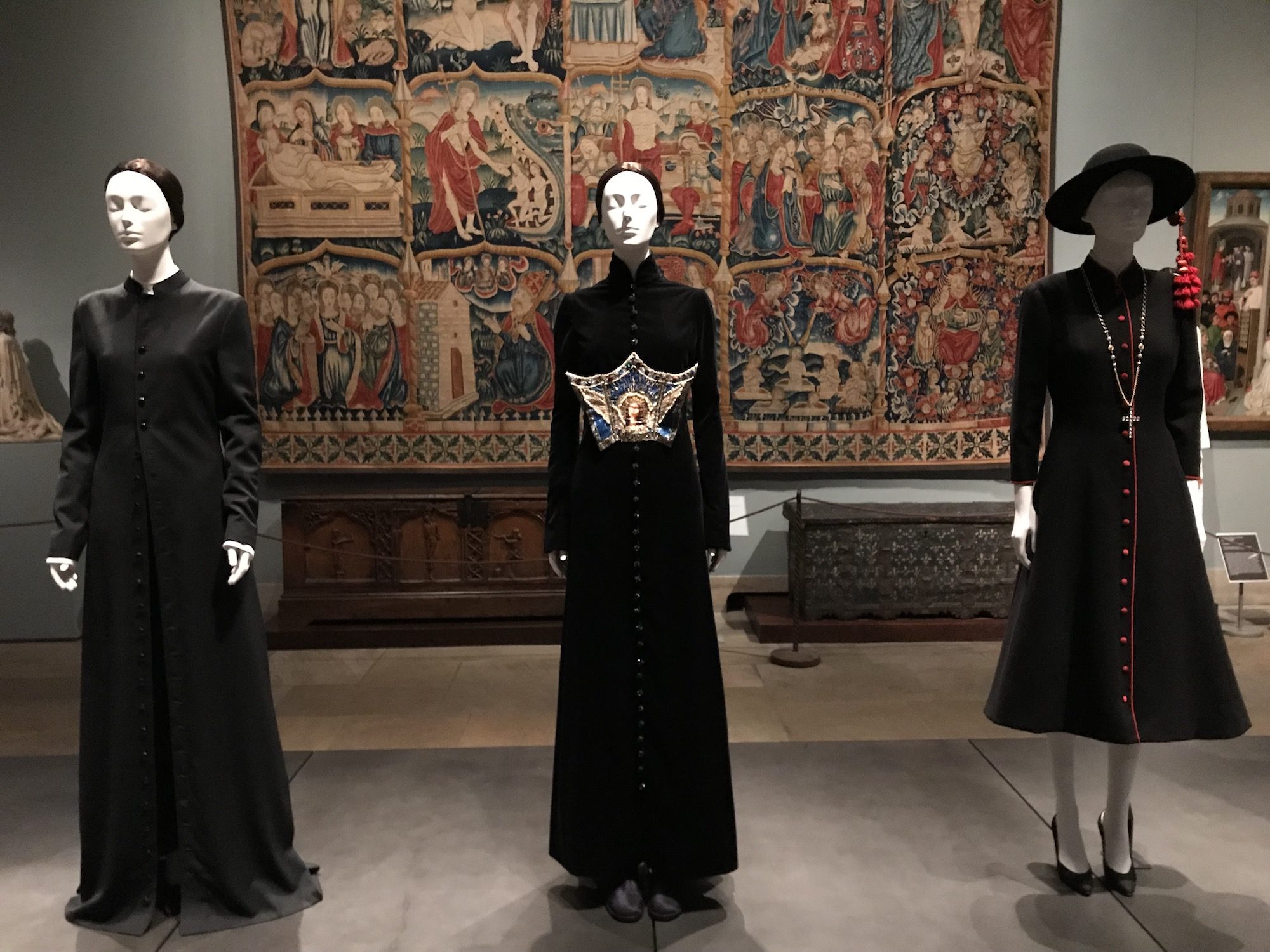 Jean Paul Gaultier
(Center) Black silk velvet, painted silk, embroidered polychrome silk and gold metal thread ensemble with polychrome crystals and beads, designed by Jean Paul Gaultier for his autumn/winter 1997-98 haute couture collection.